by Cara Smith, Reporter for the Houston Business Journal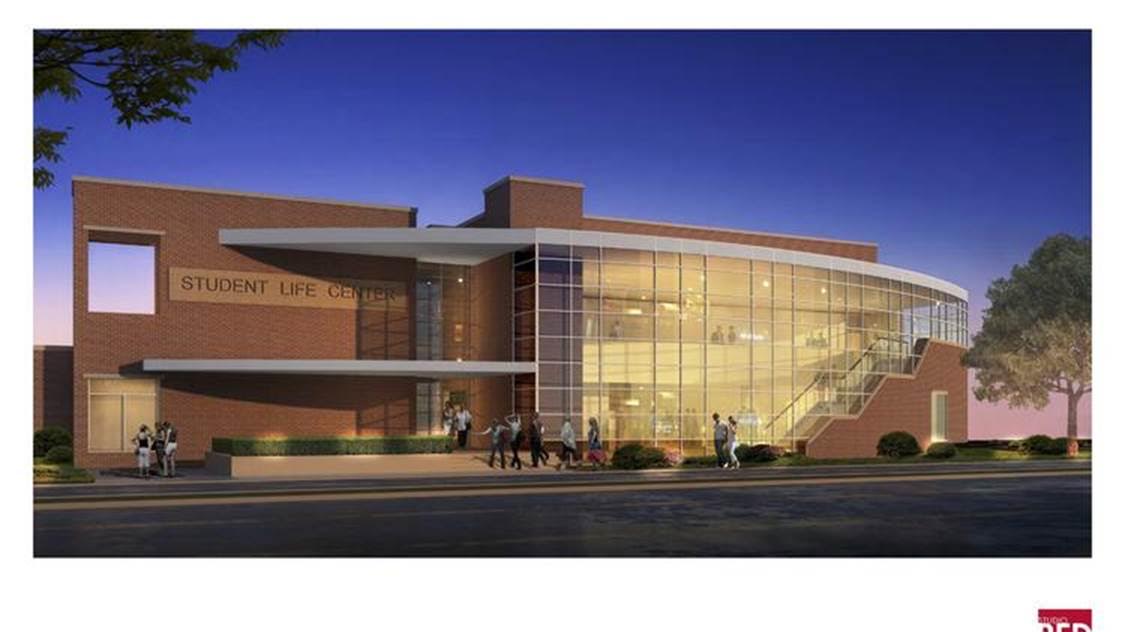 The campus was built in 1963 for a student body of 400; today St. Agnes has more than 900.
A long-standing Houston private high school is raising millions to develop and renovate its performing arts and student life facilities on campus.
St. Agnes Academy, an all-girls Catholic high school in Sharpstown, has launched a $20 million capital campaign to fund the addition of a new auditorium and performance hall, student commons, a multipurpose studio and more.
In total, the funds will be used for the construction and renovation of the following:
A new, 9,000-square-foot multipurpose venue with 1,300 seats, with a 3,500-square-foot balcony that can double as a lecture hall for up to 275 people.
The transformation of the school's existing 7,000-square-foot auditorium into a new student life center. The common area will stand at 8,500 square feet. The current stage will be transformed into an enclosed black box theater and actor's lab with 120 seats.
A 4,380-square-foot multipurpose studio that will be able to occupy 87 dancers. The school's current studio can occupy 10 dancers.
A new speech and debate space with a communications classroom, two practice rooms and two additional practice rooms that will be shared with the vocal and instrumental programs.
The addition of 125 new parking spaces.
The addition of the new parking spaces has already been completed, said Stephanie Crowl, director of communications at St. Agnes. Bellows Construction Co. is the project's general contractor, and Studio Red Architects is the architect. The construction timeline will be dictated by fundraising, and that administrators "(hope) to be successful sooner rather than later," Crowl said.
No funds from St. Agnes Academy's $12 million endowment will be put toward the project. Crowl said an anonymous donor and alumna of the school made a $5 million donation for the project, and $1 million of that donation is reserved to match a gift of $1 million or greater; $2 million is reserved to match gifts ranging between $100,000 and $999,999; the remaining $2 million is reserved to match gifts between $10,000 and $99,000.
Most of the expansion will occupy campus land formerly used by athletics. In 2012, St. Agnes moved most of its athletics operations to an off-campus complex at Fondren Road and Bellaire Boulevard. The school purchased the 18.7 acre site in 2010; it was formerly occupied by a Gillman Honda dealership, Crowl said.
Even amid the oil slump, Houston's private education sector has been able to secure funds for expansions. The Post Oak School, a Gensler-designed Montessori school inside Houston's 610 Loop, broke ground last summer and is scheduled to be complete before the 2017 school year. And, The Village School wrapped up one set of expansions in summer 2015 and plans to break ground on more at the end of the spring 2016 semester.